Integration
Download XML file
Request FTP Credentials from support@bankrate.com
Send to Mortech representative
Default Scenarios
Advertisers must quote the default scenario for all desired products. Any additional scenario variations outside of the default are optional.
See below for all product scenarios; default scenario marked by shaded box: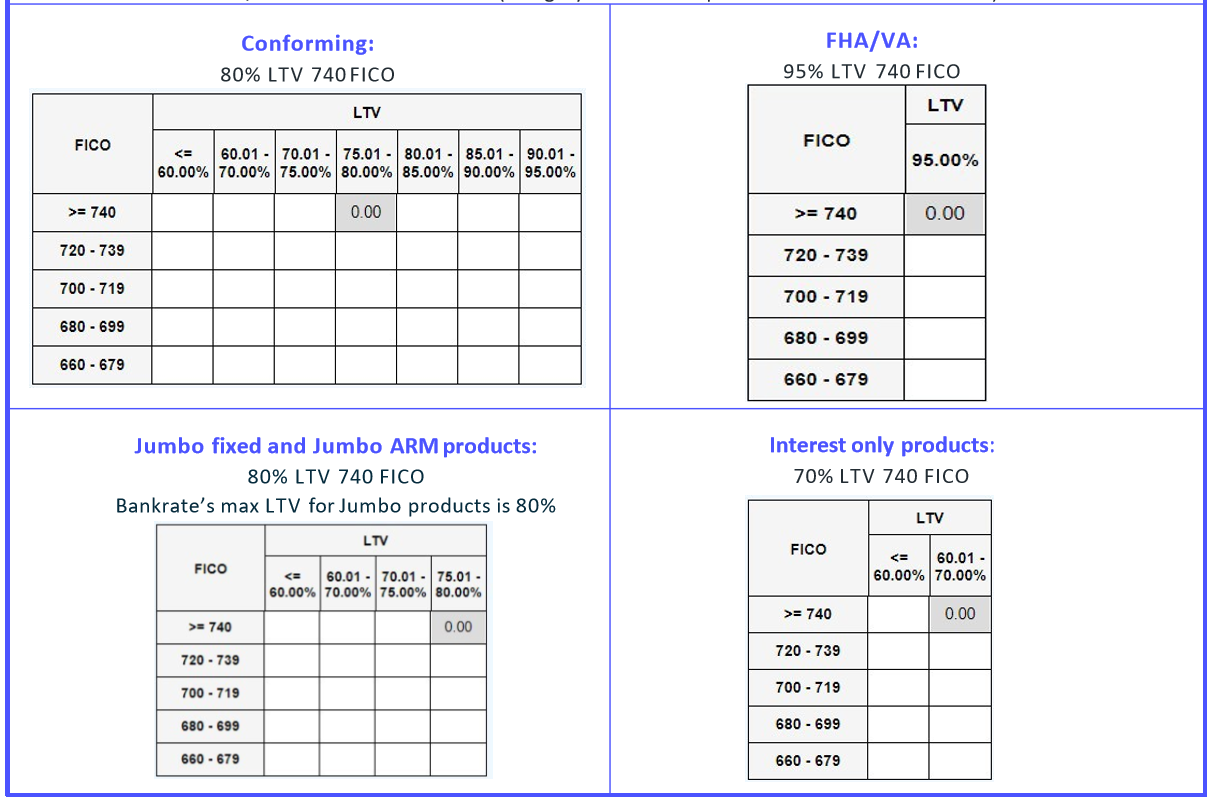 Point Options
All 0 point products must have total points (discount + origination) of 0.
1 Point: must have total points between .01 and 1 point.
2 Points: must have total points between 1.01 and 2 points.
No product should have total points greater than 2.
Tiers
All pricing will be based off loan amount tiers/buckets. Mortech offers 7 tiers/buckets.