Default Scenarios
Advertisers must quote the default scenario for all desired products. Any additional scenario variations outside of the default are optional.
See below for all product scenarios; default scenario marked by shaded box: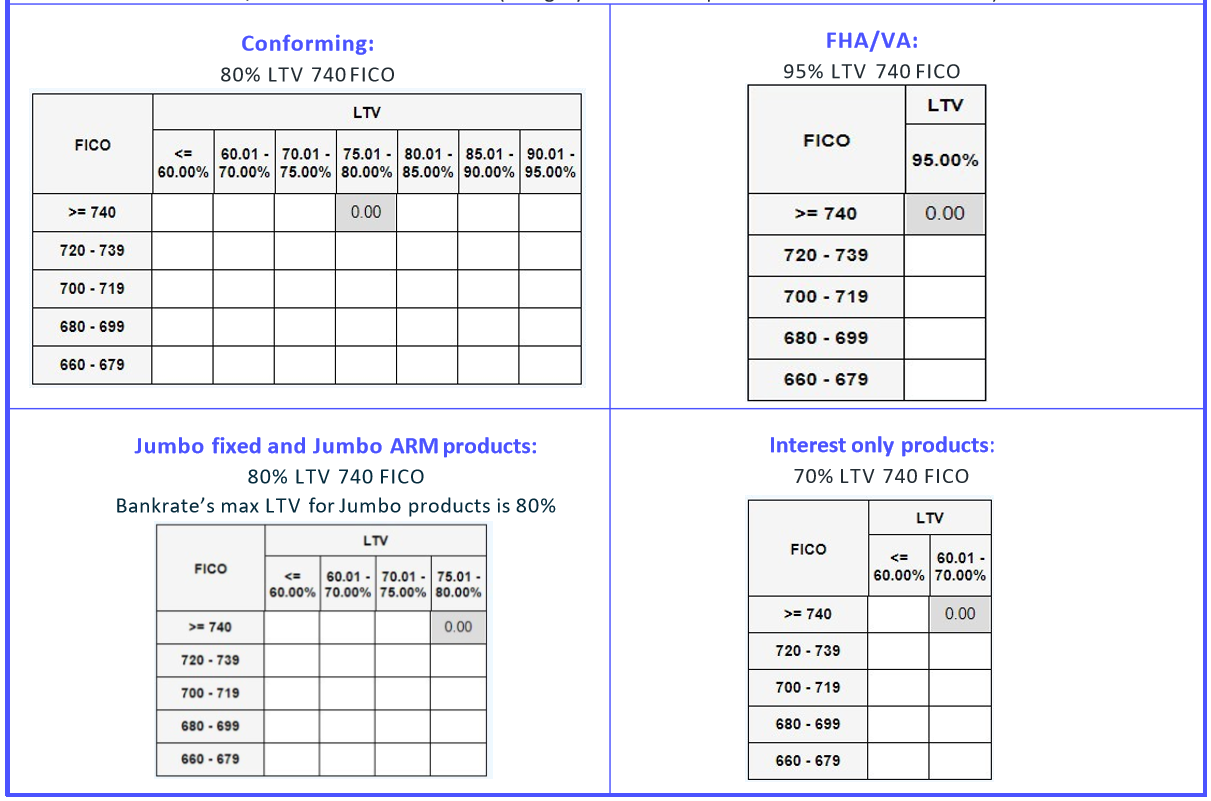 Points Options
All 0 point products must have total points (discount + origination) of 0.
1 Point: must have total points between .01 and 1 point.
2 Points: must have total points between 1.01 and 2 points.
No product should have total points greater than 2.
Tiers
Bankrate prices based on tiers/buckets. Advertisers select their tiers/buckets and amount within that tier/bucket to price off.
Advertiser chooses up to 3 tiers
Product points must be consistent for all tiers
Fees and Pricing
All products must have the same fees
OB creates separate institutions/entities for each state. If pricing is the same for multiple states/entities, OB should send only 1 state's file. Bankrate will publish the single file in all applicable states.
Rate Exception Best Practices
10% rate will appear in rate file if a product/scenario is selected by OB to include but no rate is available on investor's rate sheets. If 10% rate is produces, OB should place a stop for product/scenario and notify Bankrate client support to remove product on back-end.